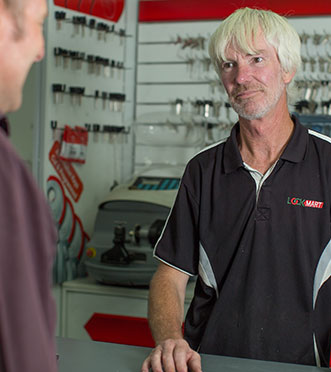 Rosebud has been part of the Lockmart story for years, offering residents and business owners on the tip of the Mornington peninsula peace of mind with quality locksmith services.
Store manager Mark is the first point of call when someone is in need of a locksmith in Rosebud. He, and his team of mobile locksmiths, work tirelessly to make sure that customers' problems are addressed and the right locksmith solution is found.
From simple re-keying, automotive locks and residential solutions, to fully designed business access control solutions, the locksmith team at Rosebud will ensure that you receive the right advice, products and service.
Call 1300 594 903 for a Rosebud locksmith service you can trust.
Quality service, we guarantee it.
Lockmart Rosebud start with the principle of offering a quality service. This begins with supplying only quality products from reputable suppliers such as Masterlock, Lockwood and Kaba—and ends with a smile.
Despite the range of skills from the Lockmart team, store manager Mark explains that most of the enquires coming through the Rosebud stores are for locks and security around the home. "Most of our customers are residential," says Mark, "but we do commercial and automotive work as well."
But what makes Lockmart different to other locksmiths in Rosebud? "Our customer service," says Mark. "We chase it up and get the job done, where other locksmiths will see that the job is too hard."
This service is backed up by on-going support. Part of the Rosebud philosophy of doing business with customers is ensuring that work is up to scratch, every time. After all, in a tight-knit community like Rosebud, there are no second chances—that's why they stand by their work, and their word.
Need a residential locksmith in Rosebud?
Rekeying
Lock repairs
Hardware upgrades
Openings

Trusted by Rosebud residents and business owners
This commitment to quality customer service has paid off. According to Mark, customers are always satisfied of the locksmith service from Rosebud Lockmart. "We get heaps of repeat customers," says Mark.
But it's not continued sales which is the driver for Mark and his team. As locals in a long-standing independent business, they understand that it's about serving the community as well—and the team are more than happy to do that.
"Interacting and helping our customers," replies Mark when asked about the most rewarding part of his role. "It's great to be able to help people and help them out."
The Rosebud locksmith team are ready to go!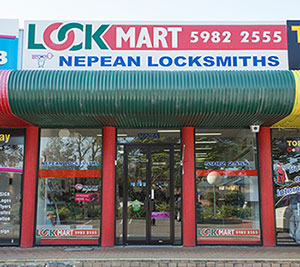 One of the best parts of the Lockmart difference is that there is a member of the team that is always ready to go.
It doesn't matter when, where, or what kind of job, it's reassuring to know that your local Rosebud locksmiths will always be ready and happy to help.
And our Rosebud showroom is packed with the latest security innovations and options, such as a restricted or master key system or demonstrating the potential of a high-tech access control solution. Whatever your security needs, just come in and ask the Rosebud locksmith experts!
Call Lockmart Rosebud locksmiths today
Whether you are locked out of your home, lost your car keys or looking to improve the security of your Rosebud home or business Mark and his team at the Lockmart Rosebud store will be happy to help.

Call the Lockmart team on 1300 594 903 for a reliable, quality Rosebud locksmith today.

adsadsds