Access control—the physical control of a place or resource—is used across commercial and industrial industries and residential premises. In fact, most people interact with an access control system everyday—whether it is with a simple solution at a residential home, or at work with a combined access control solution.
At Lockmart, we are commercial locksmiths and experts in access control in Melbourne, developing and installing modern access control solutions using a range of integrated technologies. We are experts in access control products from suppliers such as SALTO and Kaba.
We have located some great examples of access control in Melbourne using these same technologies. From community housing, education, stadiums and digital enterprise systems, these solutions show off innovative commercial locksmith and access control systems in Melbourne.
To speak to the Lockmart team about access control, call 1300 594 903.
Access control from SALTO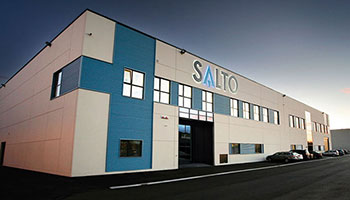 SALTO is a supplier of world-class access control technologies. In little more than ten years, SALTO has become one of the world's top manufacturers of electronic access control systems.
SALTO's success and widespread adoption by commercial locksmiths is in part thanks to their innovative designs and integrated solutions that are easy to manage and monitor for the end user—that's why we choose Salto as a supplier!
Large Residential
Community Housing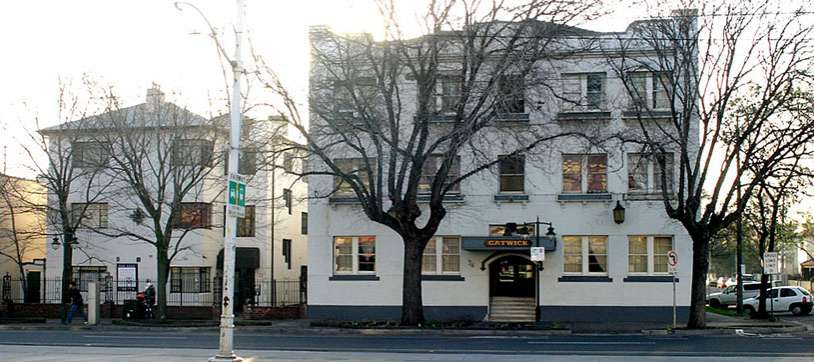 A SALTO access control system was installed at a community housing facility in Melbourne. The building was a former hotel, and needed a better access control system in place to provide advanced security for residents.
The community housing, operated by St Kilda Community Housing Ltd, provides a secure and stable housing environment for disadvantaged people looking for an opportunity to get back on their feet. Some of the residents have a history of mental illness, homelessness, and drug or alcohol dependence.
The need for a new solution arose out of the limitations of the previous mechanical locking system that was in place. This system was proving to be inadequate for the safety of residents, and damage was also being inflicted to the historic building.
A SALTO XS4 Mifate controlled electronic locking system was installed, providing door-level intelligence to control access to external building doors.
"We're pleased with the finished installation and with the performance of our new SALTO access control system," says facilities manager Colin Frauenfelder, "It delivers everything we've asked of it and we also like the fact that its scalable meaning we can add more doors to the system in future as needed."
Read more: SALTA access control system
Access control from Kaba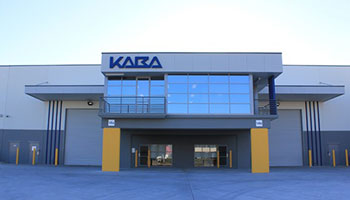 Kaba develops and supplies quality commercial locksmith products, including access control systems, to businesses Australia-wide. Kaba's products can be found everywhere, from hospitals to military sites, correctional facilities to court houses.
Kaba, as a leader in commercial locksmith supplies in Australia, continues to develop innovative products across a range of industries and markets. Here are just some of Kaba's access control systems in Melbourne.
Stadium & Entertainment
Victorian Racing Club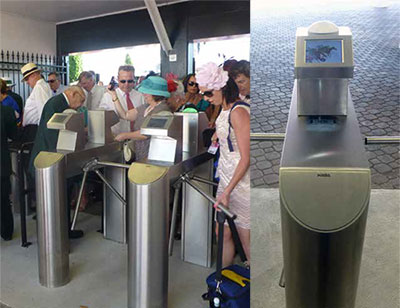 The Melbourne Spring Racing Carnival is a busy time for Melbourne's horse racing tracks and clubs, with up to 120,000 punters in attendance at each event. With such high volume, the Victorian Racing Club (VRC) required a high volume access control solution to manage the flood of keen Spring Carnival racer-goers at Flemington racecourse.
Kaba Australia upgraded the racecourse's physical access systems, including the entrance infrastructure to the premises. The solution needed to deal with peak volume, and be equipped with scanners that were compatible with multiple ticketing agencies, allowing easy entry into the venue for patrons.
Kaba's solution was seven new tripod barriers and two service access points at the entrance to the stadium. Each barrier was a mix of single and dual heads, and incorporated full barcode scanning and graphic display functions. Kaba's access control solution also included the upgrade and retro-fit of some of the racecourse's existing tripod barriers with new scanning housings.
The access control system delivered at the iconic Melbourne location showcases the level of innovation and trust the venue operator had in Kaba. The final solution delivered a safe, secure and efficient access control system for VRC and the venue.
Read more: The Melbourne Spring Racing Carnival access control system
Commercial Enterprise
Digital Reality Melbourne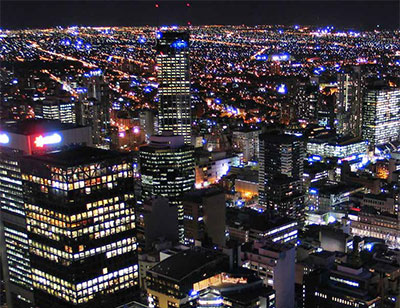 Digital Reality is a global developer and operator of large scale data-centres, with services ranging from Internet enterprises, manufacturing and financial services. Storing and managing sensitive data for a range of high-profile clients means that Digital Reality take security seriously—which is why they developed a access control system in partnership with Kaba.
When a new facility was constructed in Melbourne's CBD, an access control solution was needed to incorporate into a wider security system comprising of cameras and on-site personnel. With these security requirements in mind, Kaba installed two PIL-C01 personal interlocks and a HSG-01E half height sensor gate to the facility.
The half-height sensor gate is part of the security system in the main foyer area. This system means that visitors are required to register with security to gain access, preventing unauthorised access to the site.
For the high-security clearance areas such as the data halls, two PIL-C01 personal interlocks were installed. These interlocks are fully automatic and designed to meet the highest security demands, providing the highest level of security for the sensitive data stores.
Read more: Digital Reality access control system
Access control from Lockmart
At Lockmart, we have been working with Melbourne homes and businesses to develop customised access control systems for over 50 years. Our commercial locksmith solutions vary in complexity, level of customisation and cost.

We can design and install state-of-the-art access control systems and commercial locksmith solutions for Melbourne businesses, using technology from leading suppliers such as SALTO and Kaba.

Contact the locksmith team at Lockmart on 1300 594 903 today to get a free, no-obligation consultation with a commercial locksmith expert.

adsadsds