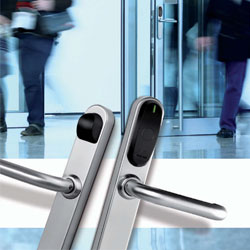 Gain Entry Using Card Readers, Proximity Key Fobs, And Keypads
Exchange Your Keys For Convenience, Control, And Flexibility
There are two main types of Access Control Systems: Standalone and Integrated. The distinction between the two is a matter of complexity.
An Access Control System may be a single, battery-operated, mechanical lock, managing just one door, via PIN code and punch-in keypad. At its most sophisticated, it may be a multi-level, multi-site, centrally-controlled hierarchy, managing access via biometric recognition technology.
Whether you are managing your back door, or a state-wide, property network, Lockmart is your solution. Call us today.