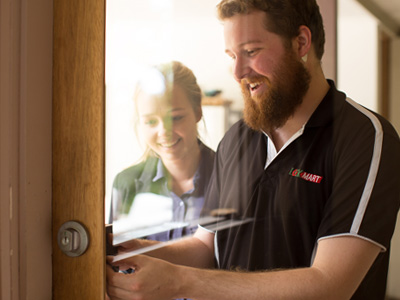 Fear, dread and panic – these are the tell-tale signs and symptoms of someone who has lost, broken, or forgotten their valuable keys.
From being locked out of your car during a day at the beach, to being locked out of your home in the middle of the night, your need for a locksmith service can strike at any time.
But, you don't need to worry. Stop the panic and dread – a 24 hour locksmith is just a simple phone call away!
At Lockmart, we are expert 24 hour locksmith professionals servicing south-east Melbourne. Even if you're locked out in the early morning hours, one of our mobile locksmiths can be on their way to your home, car or commercial property as soon as you make the call.
Need help now? Call a 24 hr locksmith on 1300 594 903 for immediate attention.
Our 24 hour Locksmith team can help anytime during the day or night, whenever you need them.
Lockmart's Reliable 24 hour Locksmith Service in Melbourne
Why choose us when you're in need of a locksmith? Not only are we fast and efficient, our mobile emergency locksmith team are experts in the industry, each with a minimum of 6 years of experience.
But that's not all. Lockmart:
Is a long-standing and trusted emergency 24 hr locksmith provider in Melbourne
Services Melbourne's South Eastern Suburbs, including the Mornington Peninsula
Is affordable with differing emergency locksmith rates according to your situation
Are emergency locksmiths in Melbourne dedicated to your security and peace of mind
Is a mobile 24 hour locksmith team that can help, wherever you are.
An Experienced Lockmart 24 hour Locksmith is Available near You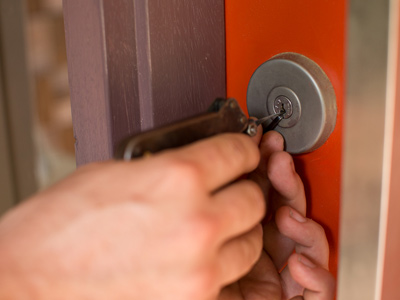 With four stores in Melbourne and our mobile technicians on the road at your convenience, you can be confident there's a 24 hour locksmith ready to help you at your South East Melbourne or Mornington Peninsula location.
Our service area includes:
Melbourne – From St Kilda, Elwood and Elsternwick to Brighton and Black Rock, our 24 hour locksmith services have you covered.
Outer Melbourne – If you're as far as Dandenong or Frankston, you're not out of reach either!
Mornington Peninsula – Even if you live as far as Mornington or Rosebud, you can rest easy knowing that there is an expert, all day and night locksmith ready if you ever need it.
So if you're stuck anywhere between South Yarra and Sorrento, we've got you covered with our Melbourne based 24 hour locksmith services.
Do we have you covered? Check out our full mobile locksmith service area.
What's the cost? Our Affordable Emergency 24 Hour Locksmith Rates
We understand that you need the best 24 hr locksmith without exorbitant fees, so we charge a fair price according to the complexity level of the job.
What Our Customers Have to Say
At Lockmart we pride ourselves on satisfying the needs of our customers to minimise the inconvenience of being locked out of their house, vehicle or place of business. Our friendly team of 24 hr locksmiths are always available and happy to help.
Don't believe us? Then see what our customers have to say about our mobile 24 hour locksmith technicians:
"I would like to compliment the man who came to my house at the end of November. He was prompt, well-mannered and did an excellent job, with a fair price. Thank you again." – Kerry Uytendaal
"I would just like to say how impressed I was with the professional service that I received... He was on time, courteous, knew what he was doing, cleaned up. This is the type of service one hopes to receive but I found in the past that one does not always receive the service." – Lois Brown
Get a professional locksmith to your location now
Call us now to speak to a member of our helpful 24 hour locksmith team on 1300 594 903. Or find out more about our emergency locksmith services.

adsadsds