Lockmart are the locksmiths trusted by Braeside and surrounding suburbs.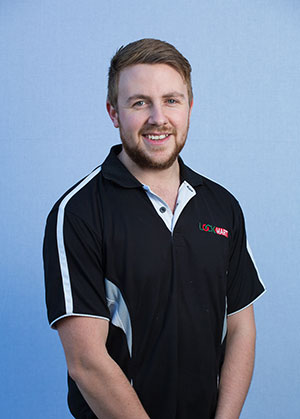 When you go into Lockmart Braeside, you'll usually find Dean the manager and an apprentice locksmith ready to help you with any enquiry. Dean has been the manager for 18 months and in that time he has enjoyed teaching new apprentices as well as helping and building relationships with his customers.
"We're a friendly bunch," says Braeside manager Dean, "we get complimented on our customer service a lot."
Lockmart Braeside has everything you need, the team is talented and fully trained in key cutting, openings, installation and a range of other services. Ask Dean and his team about access control, master key and restricted key systems or any other locksmith services you may need Lockmart Braeside has the solution!
We also have a talented team of mobile locksmiths who operate 24/7, performing emergency openings, roadside assistance and on-the-spot rekeying services. So whether you're locked out of your house, your car or you need to make sure yours is the only key that will open your door, Lockmart will help you out.
Why choose Lockmart Braeside?
The locksmiths at Lockmart are trusted by their customers in Braeside, Mordialloc, Parkdale, Mentone, Beaumaris and Keysborough. Whether you need a locksmith for your home, your business or your car, Lockmart has a solution for you. Come to our interactive showroom to see all your options for security upgrades, home and business access control or simply get your keys cut.
Our Braeside locksmiths can help you upgrade your home or business security so that can achieve compliance or satisfy insurance criteria. We can also help improve your property's look with our range of high quality door furniture.
Do you need locks for the 21st century?
Access Control
CCTV
Alarm Systems
Check our range of electronic security solutions.
All your Braeside locksmith needs in one place
Commercial security that will protect your assets:
Our mobile locksmiths operate around the clock and can help you with openings, rekeying services and lock repairs.
We can upgrade your security hardware so that you achieve compliance and potentially lower your insurance premiums.
Ask us about our range of electronic security solutions, including access control, CCTV and alarm systems.
Residential locksmith services that will keep your home safe and secure:
If you're locked out or have lost your keys, we can help you without replacing your locks with our emergency openings and rekeying services.
Repair or upgrade your security hardware for peace of mind and improve the look of your property.
Our Master Key System can simplify your life so that one key opens all of your doors, even across multiple properties.
Automotive solutions that will get you where you need to go:
Get 24/7 emergency roadside assistance if your car is immobilised or your keys are locked inside it. We service most manufacturers and models, including uncommon vehicles that other locksmiths don't support.
Replace a lost key at a fraction of the time and cost that it will take to go through the dealership.
Get a spare car key cut for another driver or just so you have a backup plan.
For all your locksmith needs, contact Lockmart Braeside.

adsadsds