For over two decades, Lockmart has been the locksmith of choice for Mornington residents in-the-know.
If you live in Mornington, and you haven't met Liz at Lockmart, then you have had incredible luck with your keys and locks, or you have been going to the wrong locksmith this whole time!
Liz is the store manager at our Mornington location. This store has been servicing Mornington with locksmith services for 23 years, and Liz has been in charge for 21 of those. Over that time, Liz and her fellow team of mobile locksmiths have provided the residents of Mornington with quality locksmith services and products—and plenty of smiles, too!
"If you smile to someone, they'll smile back," says store manager Liz, explaining her approach to helping customers and what makes her store tick. "Coming into my shop is my paradise. It's a really lovely, happy vibrant place, full of good energy." 
Trust the Mornington locksmith experts.
Our customers are not just another chance to sell products—it's a chance to help someone in need, someone who is looking for an expert who they can trust to provide the right products, advice and service. After all, your keys and locks are protect your home, family and valuables, so it's important to pick the right local Mornington locksmith.
But what makes Lockmart different from other Mornington locksmiths? The difference is embodied in old fashioned customer service, explains Liz. "The difference is that we care about our customers, and we really go the extra mile. Old fashioned customer service is hard to come by these days, but that's what we try to do."
Customers can attest to this level of service, such as Tim who came in one morning with a lock problem. On talking about his experience at the Mornington store, Tim praised the attentiveness he received. "[Liz] had exceptional customer service, both to the lady ahead of me and then took the time to answer my question... I will be sure to shop at Lockmart in the future for all my lock needs."


A wide range of Morington locksmith services
With a range of locksmith services, from residential key and locks, automotive rekeying and commercial systems, Mornington Lockmart can help just about anyone in the Mornington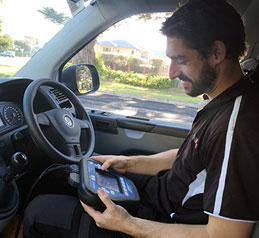 community with their locksmith needs.
In fact, many of these customers exclusively choose Lockmart for their locksmith needs. "We have heaps of loyal customers," says Liz when explaining the diversity and range of Lockmart's customer base. "From builders, schools, hospitals, car yards – we have lots and lots of wonderful customers that choose us."
When asked why these customers choose Lockmart, Liz's answer is simple: "Previous experiences. People remember us. I would say we're problem solvers; we find the best way to help them with their problems."
Need an expert locksmith in Mornington?
Rekeying
Lock repairs
Hardware upgrades
Openings
Quality locksmith products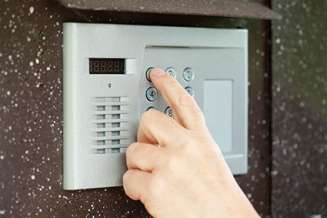 Another part of the Mornington Lockmart difference is the quality of the products supplied. Our Mornington locksmiths only use the highest quality products in locks, door hardware and safes, from leading brands such as Lockwood, Whitco, Kaba, Masterlock, Dorma, CMI and much more. 

We are also experts in the products we supply. We know what will is appropriate for your needs—including intended application, specifications and budget. With our advice and product range, you'll be sure to get the right locksmith products and advice every time.

So whether you are have lost your keys, need a spare, looking to improve security or make your key chain lighter with a master key, Liz and the rest of the Lockmart Mornington locksmith team will be happy to help.

 

adsadsds