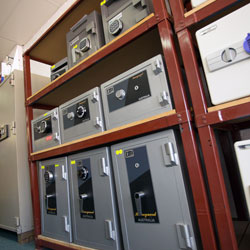 Lockmart Supplies And Installs New Safes And Second Hand Safes
Trust Lockmart To Protect Your Most Valuable Items
The items you choose to put in your safe are among your most valuable possessions.  Don't trust their safety to self-proclaimed 'experts' or virtual retailers.  Get expert advice and superior products from Lockmart.  
With nearly 50 years experience, we know what you need.  We provide New Safes and Refurbished Safes for home, office, and high-end commercial environments.  We carry the best brands, offering a broad range of security ratings, design configurations, features and benefits. 
Secure your valuables.  Call Lockmart today.