Going on a Holiday is a wonderful opportunity to relax and do the things you want to do. So don't spend it worrying about what's happening at your home.
To really enjoy your holiday, you need to be sure that your home and all your belongings are perfectly safe. Right where you left them.
Here are 6 home security tips to give you peace of mind when you go on holiday.
6. Don't advertise to burglars
Social media is great for a lot of things like keeping in touch with family and friends. But unfortunately, unsavoury characters also use it to find homes to burgle.
As a general rule, you shouldn't post about your travels on public social media platforms until you're back. That way, only people you're close to will know when you leave and come back.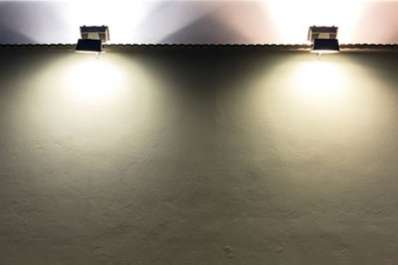 5. Make it look like someone is home
Your home is much less likely to be a target if it looks like it is occupied. Motion activated floodlights are a good deterrent because lights turning on gives the appearance that someone is there.
You can even use home automation systems to set the lights in your home to turn on and off with a timer so that it looks like someone is home at night.
4. Use a safe
Hopefully you won't need it, but keeping your most valuable items and important documents in a safe can give you peace of mind as well.
As a bonus, using a fireproof safe will also protect your valuables in the event of a fire, whether you're on holiday or not.
3. Ask someone to check on your home
This is one of the most important things you can do. Having people coming and going will make it look like your home is occupied. Choose someone you trust like a friend, family member, or neighbour.
They can also do things like put out and take in your bins, bring your mail inside, and notify you or even police if there are any problems.
Mail piling up and bins left out for days are some of the most obvious signs that a home is unoccupied. If there's nobody who can check on your home, you can at least put a hold on your mail at the post office and bring your bins in before you leave.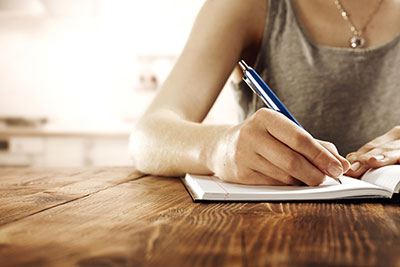 2. Write a lock up checklist
Everything needs to be locked up before you leave, you already know that. But you should make a list of every lock and every entry point in your home ahead of time.
That way, you can go around your home and check everything on the list systematically before you leave. You don't want to be two days into your trip and think "Did I remember to lock the upstairs bedroom windows?"
1. Upgrade your home security systems
The best way to ensure you have a relaxing trip is to upgrade your home security systems before you go. And you'll get the benefits of increased home security when you're back as well. A home security upgrade will give you the best protection from burglary.
Many home security systems and access control systems allow you to monitor your home remotely, view live footage from security cameras, and even allow temporary access for delivery people or anyone you have checking on your home.
Choose Lockmart as your home security locksmiths
Our residential locksmiths can install a comprehensive home security system specifically designed to suit your needs. We can consult with you and design your system from the ground up.

For more information about home security systems, call Lockmart on 1300 594 903.

adsadsds