Access control is not a new concept, but it has advanced in leaps and bounds as new technologies have become available.
The primary idea behind access control, to have fine-tuned control of who does and does not have access to your home or business, is still the guiding principle. But these days, smart home access control is about more than just security. New technology means that these systems will now integrate with everything else in your home.
If you aren't already aware of the new security features that are available, then you need to act fast or be left behind.
What is home automation?
Home automation is the process of using technology to control everything within your home with ease. This means that you can control your lights, heating and cooling, and entertainment systems from your computer, smartphone, or even with voice commands.
These systems are particularly powerful when combined with access control.
You can also set these systems up to learn your schedule and adapt to your preferences. For example, you could have your lights and heating turn on when you unlock your front door and turn off automatically when you leave the house and set your alarm.
These systems are designed to simplify modern home life. Home automation products allow you to save time and effort as well as improving the way you experience your household appliance and entertainment systems.
Many of these systems can also be implemented for your business and combined with commercial access control systems.
An integrated home automation and security system will provide greater control over your security.
Home automation and security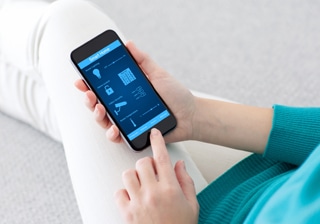 There are many benefits of integrating your security system with other home automation systems.
The first and most important benefit is that these technologies provide you with greater control over your security, including remotely checking on and locking your property, and sharing temporary permission or access codes with visitors.
There are a large number of smart home access control products that provide different features and benefits.
These products provide many invaluable security features, including:
Unlock your home with your phone – Having physical keys poses a significant security risk if they are lost or stolen. Home automation lock control gives more power to manage your security.
Control your security systems remotely – Wi-Fi connected alarm systems and security cameras allow you to view the status of home as well as seeing live camera feeds remotely. You will know exactly what is going on at home while you're away.
Send temporary access permissions to visitors – Lending someone a physical key to your home poses an inherent security risk since they can make copies of that key. Digital permissions or passcodes that have an inbuilt expiry eliminate this risk.
The value of smart home and access control products
Another benefit of home automation and lock control is that these systems will increase the value of your property.
Awareness of and demand for these products has grown significantly since the introduction of systems like Apple HomeKit, the Amazon Echo, and the Nest smart thermostat.
If you do not already have home automation systems and compatible home security products installed in your home, then it is in best interests to do so as soon as possible.
If you wish to sell your home in the future, potential buyers will be looking for these features in your home.
Improving your home security may also allow you to lower your home insurance premiums. There is a clear return on investment for installing smart home access control systems in your home, both monetary and in terms of your peace of mind.
Home automation for new and existing homes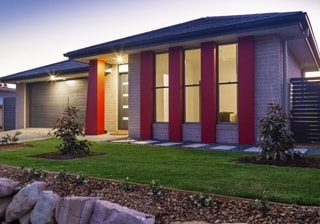 Smart home and access control systems can be implemented in any property. If your property is an older construction, you may need to upgrade some of its infrastructure, such as wiring.
If you are renovating an older property, either as an investment or to live in, then you need to consider home automation features during this process.
It is especially important to consider home automation compatibility if you are constructing a new home. This will be the easiest time to ensure that your home has features such as C-Bus wiring and high-speed internet that will allow for the easy installation of home automation systems.
Home automation and lock control specialists
Lockmart are specialists in the design and installation of comprehensive access control solutions that are capable of integrating with a range of home automation systems.

We can provide you with a 'ground-up' security solution that might incorporate a range of smart home access control systems.

For expert advice on home automation and security, call the Lockmart team on 1300 594 903.

adsadsds