Maintaining your office security system should always be a top priority for your business. A reliable security system will protect your office building from damage and theft. Valuable assets such as your office equipment and business records need round-the-clock protection.
Coming up with a security system checklist can help you to identify just what your business needs in terms of building security. When you're creating this checklist, consider the access needs of your building's users. Who will need to access certain parts of your building? When do employees use your building? Does everyone need 24/7 access?
There's also safety procedures and regulations to consider. Office security products are manufactured to meet certain standards and ratings. That's why it's so important you know what standard of security products your office building requires.
Contact our security system locksmith on 1300 594 903 for expert advice on installing a new security system. 
Security products we recommend
Our security system locksmiths have designed and installed security systems for a wide range of office buildings in Melbourne. Quality and functionality are key to choosing the right security products for a security system. Our goal is to install a security system that protects building assets while seamlessly integrating with the work habits of building users.
Locks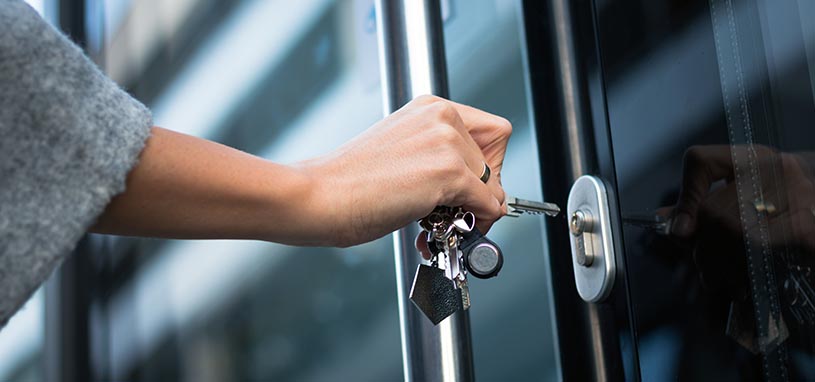 It may seem like an obvious inclusion for your security system checklist but the quality of your locks can have a drastic influence on your building's security. Quality, customisation, and compliance should all be considered when you're choosing new locks for your office.
Some of the best industry brands available in Australia include Kaba, Lockwood, and Whitco. Locks installed inside and outside should be chosen for their durable qualities. Make sure you select products that can withstand your work environment's conditions such as extreme temperatures and heavy usage rates.
Compatibility is another important aspect to consider. Will your new locks integrate well with any access control systems you want to install? Can your locks be customised for future security upgrades? While it may not seem like a top priority, the finish of your locks can also have an impact on the appearance of your office.
Safes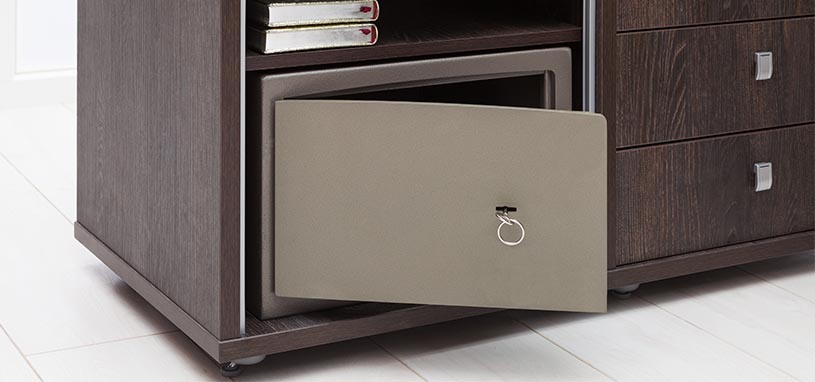 Office safes are a fantastic security solution for storing valuable office assets such as business records, laptops, and hard drives. You'll find an array of safes available in Australia that offer durability and protection for extreme conditions.
High-quality safes are generally designed to withstand heavy physical impacts and fire damage. You'll find many options available in the form of safes with key, digital, and combination locks. Some designs can be mounted, floor-based, or hidden.
There are countless options available when it comes to choosing the right safe for your office. That's why it's so important to identify the purpose of your safe before you purchase it. Only then can you determine what features you really need before adding it to your security system checklist.
Door hardware products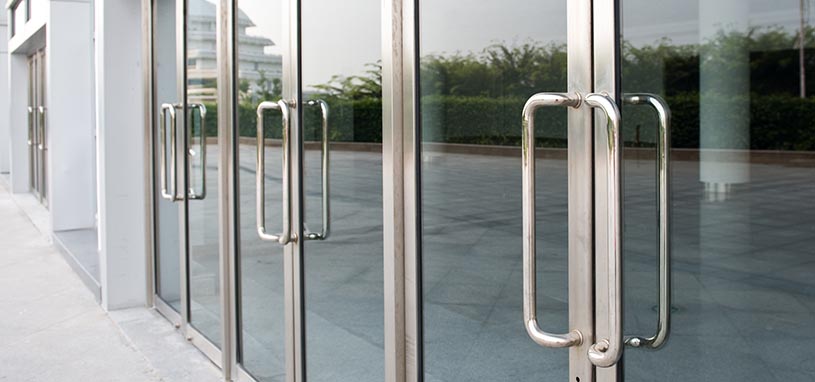 Your choice of door hardware has a massive influence on the level of security for your office building. High quality door furniture, door closers, and door accessories can enhance the safety and functionality of your building.
One of the most important things to consider is building regulations. These regulations can influence what you're permitted to install in your office building. Some door hardware products may or may not meet the safety standards that your building needs to adhere to.
You should also consider the appearance of the door hardware you're purchasing. They'll feature prominently on entrances and exits of your building. Make sure your new door hardware matches up with the colour scheme of your building. Mismatched colours and finishes can have a negative effect on the appearance of your building.
Access control systems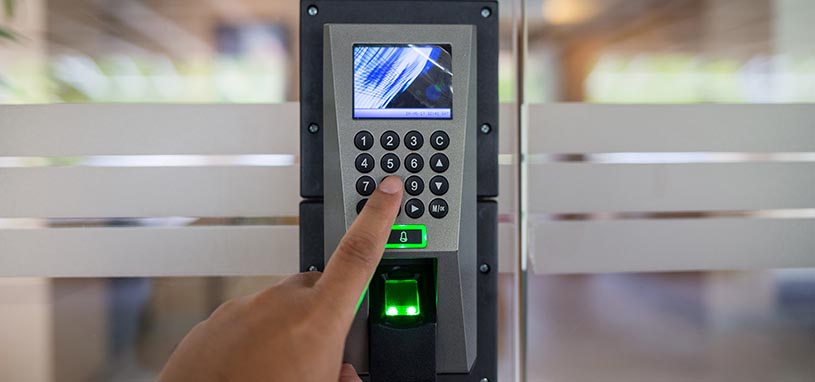 Access control systems are one of the most important items you should add to your office security system checklist. They act as a physical system that either restricts or permits user access to your office building. This system allows you to control access points and pathways across your building.
An access control system can also be used for purposes other than security. This type of system can be used to monitor user flow throughout the building. By monitoring user habits you can identify which areas require the most attention when it comes to access points for entrances and pathways.
Installing a new access control system can also improve the overall site management of your office building. You'll find it easier to grant access to new users with key cards and update keycodes for entrances as required. An access control system also enables you to design specific pathways that grant users access to specific areas of an office building.
Ask a security system Locksmith
Once you've established a security system checklist for your office, it's time to find a reliable supplier and service to install your new security products. Relying on the services of a security specialist like a security system locksmith is one of the best options for your office.

Lockmart has supported Melbourne business for over 50 years by installing and developing state-of-the-art office security systems. Our security experts will thoroughly assess your office building and user expectations before coming up with a new design for your office building security.

Using the best security products available in the industry, our security system locksmiths perform code-compliant repairs, upgrades, and installations.You'll have a new security system that meets all safety regulations required for your office building.

Call Lockmart on 1300 594 903 to book a free consultation with one of our security system locksmiths.

adsadsds