Opportunistic break-ins can happen, even if you live in a relatively safe neighbourhood. And, with the hassle of making an insurance claim and repairing any property damage, it can take months to recover from a burglary.
The good news is, you can prevent a break-in from disrupting your routine by taking preventative measures. Prevention is always better than fixing the problem in an emergency, so here are our top tips for securing your property against theft.
Lockmart can help you to secure your home. Protect your home from theft with quality hardware and the latest security technology. 
1. Lock up when you leave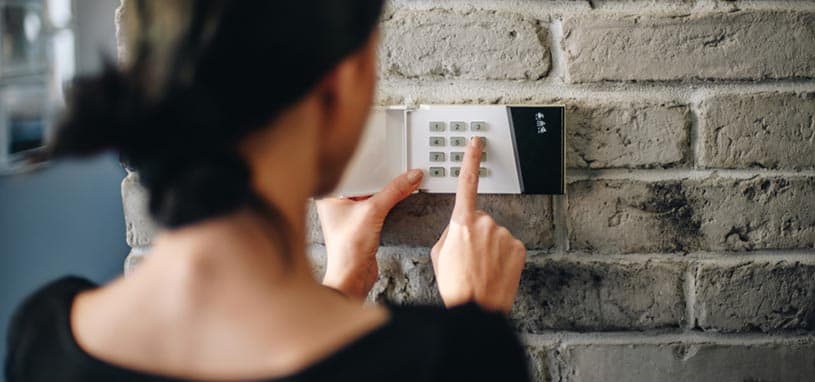 Yes, you probably lock the door when you leave the home — but do you secure all your windows? It can be easy to forget, especially if you're just going to the shops down the road.
This is a prime opportunity for thieves to break in. When you leave the house, secure windows and lock external doors — including any upstairs balcony doors!
2. Keep spare keys safe
Many people keep a spare key outside the home, for those times when you lose your key or if you have guests staying over. And, it can be tempting to place a key under the doormat or in your electrical box. But this is the first place a thief would look.
If the property is a short-term rental or an Airbnb, or if tradespeople regularly access the property, you might consider installing an access control system. With a keyless access system, you can easily update who has access. 
Alternately, pick up a portable key storage safe from Bunnings or your local hardware store.
3. Keep the entry clear
Keep bushes or shrubs that could provide cover to thieves trimmed back to make it harder to approach the property subversively. If a streetlight near your home is out, report it to the local council so it can be repaired. 
4. Install motion sensor lighting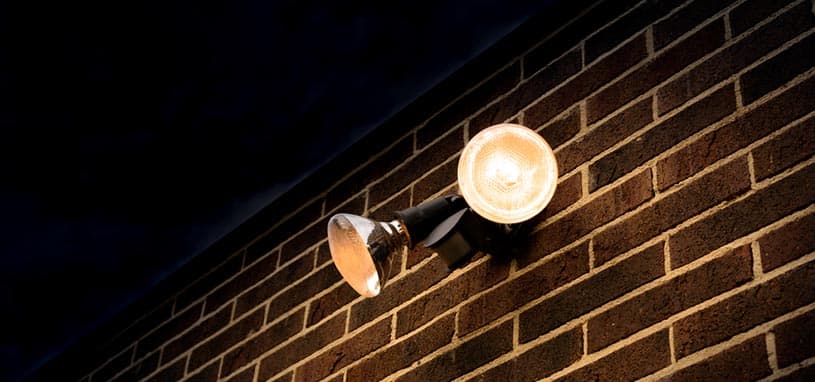 Installing motion sensor lighting in your yard can deter anyone approaching the home. It also pays to have motion sensor lighting at any outdoor shed or garage.
You might store bikes outside, or use the shed for garden tools — a motion sensor light may prevent a burglar looking to use a ladder or garden tool to access your home, or stop an attempted bike theft. 
5. Secure small valuables
Items like laptops and jewellery are easy to carry, making them easier to steal. Consider keeping jewellery in a small safe, and store laptops out of sight when not in use. 
It's also a good idea to photograph your valuables. Having photographs will make a police report and insurance claim easier if you are an unfortunate victim of burglary. 
6. Know your neighbours
Your neighbours can be better than a guard dog. Get to know your neighbours so you can recognise who is supposed to be in the area, and who is an unusual visitor.
Let your neighbours know if you are going away on holiday so they can keep an eye on your property. It's also a good idea to ask if they can collect any mail during this time.
7. Install an alarm system
Investing in an alarm can prevent break-ins and minimise loss or property damage. An audible deterrent alerts neighbours and may deter a would-be thief from entering the property.
Having 24-hour central alarm monitoring can ensure that your property is protected when you aren't there. Just remember — if you install an alarm, you'll need to activate it when you aren't home.
8. Consider CCTV monitoring
CCTV provides surveillance inside or outside your property. The system you select can be customised to monitor 24/7, or during specific times.
As well as providing a visual deterrent to thieves, you can use CCTV to keep an eye on access by tradespeople or others.  Some people also use CCTV to keep an eye on pets left at home during the day!
9. Replace your locks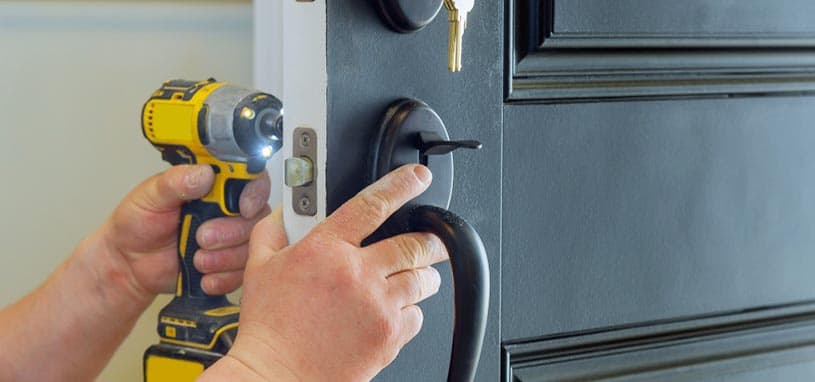 Upgrading your locks can prevent easy access to your property. Locks suffer wear and tear from use, and over time they become less effective than when they were first installed. 
Book a consultation with a locksmith to have your existing locks, windows and security doors checked. A good locksmith will be able to make a recommendation for upgrading security. 
Extra tips to protect your home from break-ins
We recommend setting a reminder to change the security code on your alarm system regularly. 
Make locking up and turning on any alarms or other devices a habit each time you leave the property. 
We hope these tips give you some ideas for boosting security at your property. If you'd like more information on improving your home security, Lockmart's experienced locksmiths can help.

Our residential locksmiths can make a home security upgrade recommendation that suits your requirements and budget. 

Our locksmiths have been securing homes in Melbourne's south-east for over 50 years. When a break-in occurs, we often get called to help to secure the property.

adsadsds