When updating the security on your home, hiring a professional locksmith is essential. A reliable lock system is the best defence against a break-in. 
The cost of hiring a locksmith depends on: 
the type of repair or upgrade needed for your home's lock system
the hardware and technology installed when changing your locks
whether your locks are changed during business hours or an after hours call-out. 
Do you want to know how much it will cost to change the locks on your home? Call 1300 594 903 for a no-obligation quote.
Locksmith costs depend on the type of upgrade or repair
Residential locks can be changed or repaired in various ways and the cost varies with each option. You might choose to simply replace or rekey the locks, or you might upgrade your household security.  
If you rent out your property to short or long-term guests, you may change your locks to keyless locks for convenience. 
Some locks and security systems provide a higher level of protection than others. Innovative security systems will vary in cost depending on the hardware and technology they use.
The price of a locksmith depends on when the work is done
A locksmith's price will vary depending on the time of the service call. Rates for a service call are usually higher outside of regular business hours.
The cost of a locksmith from 5 pm to midnight could also be less than a service call after midnight. 
Weekend and public holiday locksmith prices will generally be higher than weekday call-outs during business hours.
Cost breakdown for residential locksmith services
| Job type | Price |
| --- | --- |
| Service call | $100 - $120 |
| Service call - after hours | $150 - $200 |
| Emergency Opening | $150 - $250 |
| Lock drilling + new lock installation | P.O.A |
| Rekeying of locks | $35 - $60 |
| Key cutting (Standard) | $6 - $20 (dependent on key type) |
| On-site lock repairs | $35 - $75 |
An after-hours call out usually means that you have an emergency and need your property to be accessed or secured as soon as practical.
Emergency locksmith services
Emergency locksmiths are there to help when your security problem can't wait. You might call an emergency locksmith when: 
A lock on your home jams, breaks or fails
Keys to your home or rental property are lost
You've been the victim of a break-in
An emergency locksmith can give you access to the property and replace locks or keys. Lockmart provides 24-hr locksmith services to restore the security of your home in an emergency.
When the locksmith attends your property, make sure that pets and other hazards are contained so they can get straight to work to solve your problem. If there is any threat of immediate danger, for example, if a pet or child is trapped, make sure you call the emergency services first. 
Other residential locksmithing solutions
Lockmart's services extend beyond cutting new keys or replacing locks. If you are concerned about the level of security at your property, you may ask your locksmith about other security upgrade options, including: 
These customisable security solutions may cost more than simply changing the existing locks, but you'll benefit from a greater level of protection.
When should I change my locks?
Here are a few situations when you should consider replacing your locks or upgrading the security of your home:
Moving into a new home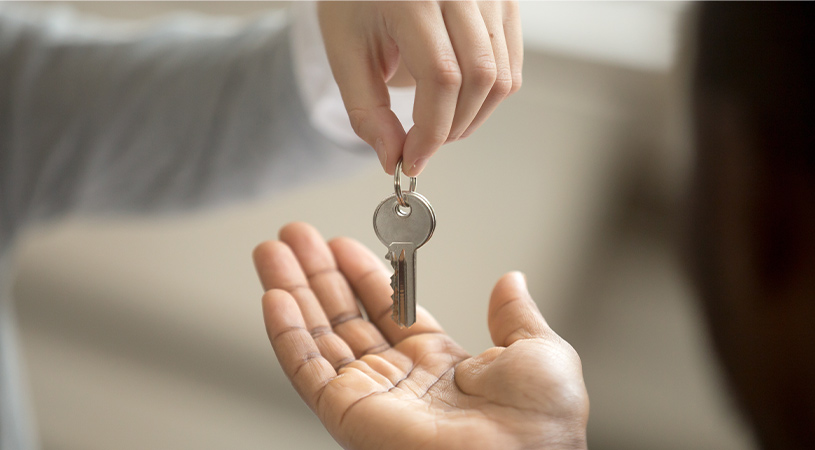 When you move into a new home, changing the locks can give you peace of mind that you know who has access to your property. Updating the locks will protect your family, pets and possessions from break-in or theft.
After a break in
If your home has been broken into, this indicates that your current security is insufficient to prevent burglary. Upgrading to a new system or at least changing the existing system can deter any future breach of privacy and property.
A professional locksmith can assess your home to identify any weak points and make suggestions for preventing future break-ins.
Current locks have been in place for years
If the existing locks have been in place in your home for decades, it may be time to consider an update. The locks on your home get used frequently, and over time they suffer wear and tear. This means that over time, they may not remain as secure as when they were first installed. 
It's always more cost-effective to have the locks replaced before an emergency arises. Emergency locksmithing often needs to be done out of hours, and the stress of such a situation is best prevented.
Airbnb or holiday homes
If you have guests using your property regularly, a keyless access system may be a practical solution. Rather than arranging to provide keys at the hour the guest arrives and departs, you can simply give them access instructions.
You can control who has access, at what times, and recode access regularly to ensure the property is safe and secure.
Reviewing your home security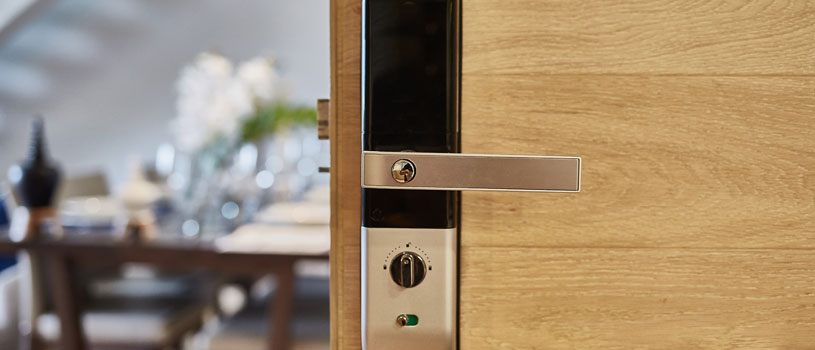 Protecting your home can mean much more than just having strong doors, secure windows and high-quality locks. With innovative technology, your home security can be adapted to meet your changing security needs.
An access control system can allow you to grant temporary access to tradespeople or guests. Keyless entry can be invaluable in emergencies, as well as preventing the inconvenient situation of losing a key.
With CCTV and other systems, you can receive live status updates when your home is accessed. Many home automation systems can be customised online or by using an app on your phone.
If you choose to upgrade your home security, we can recommend and install a practical solution to protect your property.
Get professional advice for the best home security
When changing your locks, it's worth considering whether you will replace or upgrade the existing system. Your locksmith can provide advice and a quote based on your access and security requirements before they arrive at your home. 

Ask about the different solutions that are available so that you have time to compare the costs and make an informed decision that meets your budget and security requirements. 

When you ask a Lockmart residential locksmith about the options for changing the locks on your home, you'll be given options to choose from. 

For information on changing your locks or to get a quote, contact Lockmart for innovative, high-quality home security.

adsadsds