A quality locksmith in Melbourne can give you fast access and guarantee the security of any home, car or commercial property. 
Naturally, most people prefer to use a locksmith they can be sure will provide exceptional service. A referral from a friend or colleague who has had a quality locksmithing job can help to alleviate any concerns you may have.
Lockmart's locksmith services come highly recommend by our customers. Ask about our services in Melbourne's south-east and the Mornington Peninsula. 
When choosing a quality locksmith service, here are some things to look for:
Prompt service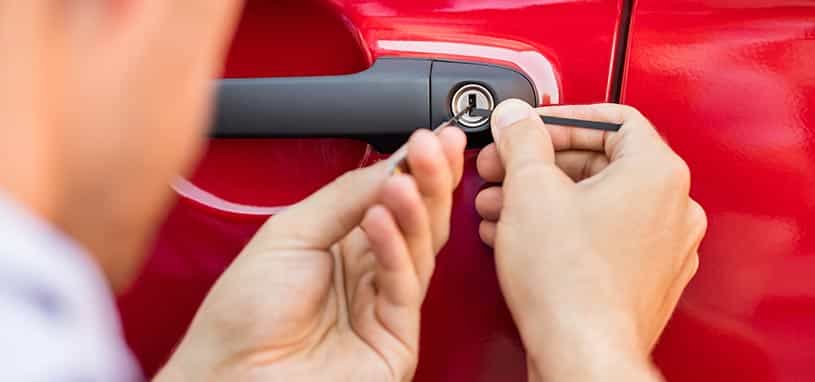 If you are locked out of your car, home or place of work, you want an immediate solution so you can continue with your day. A locksmith with a team of 24-hour mobile locksmiths can help you get where you need to go, even outside of business hours. 
A reliable locksmith should arrive at the pre-arranged time with the tools needed to complete the job. 
Common problems include security system repairs, replacement of locks, or a car key that requires recoding. Whatever the issue, a good locksmith will resolve the problem efficiently.
Warranty on products and service
High-quality locksmithing products should come with a warranty that meets the industry standards. Look for a locksmith with over six years experience for certainty that your products will be installed with the appropriate skill and care.
If there's an issue with a job, a good locksmith will stand by their work and provide a warranty solution. 
Compliance and insurance
If you need a security solution for a public venue, ensure that the system is guaranteed to meet all relevant compliance regulations.
Be sure to ask about the locksmith's public liability insurance and previous experience with security for public spaces, before booking the job.
If you've been locked out of your house, office or car, expect that you will be asked for ID before being granted access.  
Realistic prices
When enquiring about locksmith services, ask for a transparent quote before booking the job.
The cost of any work can depend on whether the job is for a motor vehicle, residential property or commercial property.
The price will be determined by: 
Size of job
Urgency of the work
Whether the job can be done within business hours
Parts and materials needed
A locksmith should provide a quote for options to suit your budget and security requirements.
For example, if it's time to change your locks, ask about re-keying as a less-expensive option.
Excellent customer service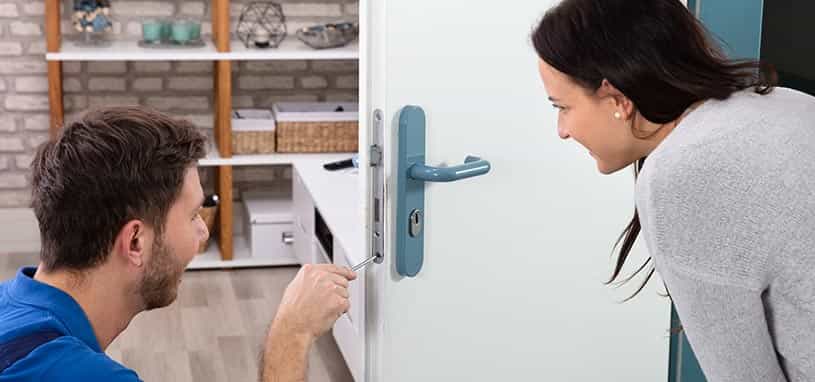 With security issues at stake, excellent customer service can help to build trust and reassure you that the locksmith has the knowledge and resources to solve your problem. 
Staff should assist you with a solution quickly and efficiently. The locksmith should arrive at the agreed time, promptly carry out the work, and clean up once the job is complete.
A quality locksmith will be courteous and provide a professional service from start to finish, keeping you well-informed about the progress of the job.
Friendly and knowledgeable staff 
A competent locksmith will provide honest, informed advice in all circumstances. Choose a locksmith whose focus is providing the best solution, not making bigger sales.
You should be presented with a variety of options to consider, with a recommendation on which option best suits your requirements.
A locksmith with extensive industry experience should offer you excellent value for money, and provide the latest security technology.
Choose a locksmith with a good reputation and friendly staff, who is willing to take the time to find the solution that is right for you. 
High-quality workmanship
Whether you need a repair, upgrade or installation, high-quality workmanship will ensure that the solution lasts.
An experienced locksmith takes pride in their work and follows industry best practices at all times. 
Top-quality products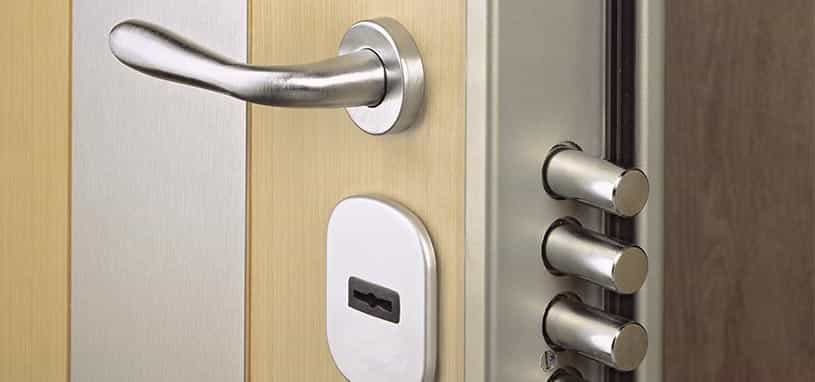 Quality locksmithing requires world-class products from leading suppliers. For access control systems and commercial solutions, ask about brands like Dormakabaand SALTO.
For residential properties and businesses, a reliable brand like Lockwood or Dormakaba will provide a security solution that helps you to sleep at night.
A skilled locksmith will provide the latest digital security, as well as reliable door hardware that meets or exceeds building regulations. 
Outside the box solutions
If you need a scalable security solution, ask about the options for your residential, industrial, retail or real estate property. A good locksmith will work with you to create a customised solution that best suits the security challenges you face. 
A locksmith with diverse expertise is more likely to have the knowledge to design a custom security solution. Look for a locksmith that has provided high-quality access control to other residential or commercial properties with similar requirements.
Find a high-quality locksmith in Melbourne
If you need a quality locksmith in Melbourne, Lockmart combines experience with innovation to provide you with the best possible service. We offer integrated physical and electronic security solutions that will meet your needs and price point.

With over 50 years of experience, Lockmart has built a strong reputation by providing prompt service, giving honest and informed advice and charging fair rates for excellent work. 

We service the Bayside, Mornington, Inner East and South East areas of Melbourne, providing complete commercial, industrial, residential and automotive locksmith services.

For a quote on quality locksmith services in Melbourne, call 1300 594 903. 

adsadsds