Common home security risks
It's easy to overlook the need for a reliable home security service until your own home is subjected to theft or an attempted break in.
The emotional and financial impact of home invasions are real and serious. In it's Crime Victimisation Survey, the Australian Bureau of Statistics (ABS) estimates that, in 12 months:
At least 254,500 households were victims of at least one break-in to their home, garage or shed.
203,700 households were victims of an attempted break-in.
There are a number of easy ways to secure your home against theft, increasing your home security and the safety of your loved ones. The straightforward steps below can protect your home and prevent crimes before they happen.
1. Invest in state-of-the-art lock systems
The easiest way to deter opportunistic burglars is to install state-of-the-art, top quality lock systems to prevent forced entry.
Thieves tend to take advantage of unlocked homes. After interviewing 65 burglars, a report published by the Australian Institute of Criminology (AIC) suggests that:
The majority of burglars typically take less than 5 minutes to enter a property.
Intruders stayed in the home for 15 minutes or less
Investing and hiring an experienced, quality locksmith means you can get professional advice on appropriate window, door and gate locks.
There's no need to drag around 101 keys to get into your home. The residential security systems at Lockmart includes the convenience of keyless door locks. Permission-based technology means there's no danger of losing your keys, or being locked out.
2. Don't provide hiding spots
Darkness and obstructions can easily conceal unwanted intruders for extended periods of time. If you have greenery, vehicles or other hiding spots around your home, you may want to consider clearing these away.
Ensure your trees, bushes and fences are neat so there is a clear line of sight from the street.
Any greenery or hard rubbish obscuring your doorway makes it difficult for neighbours and the police to identify unwelcome visitors.
Above all, it's important to know your security and locks are up-to-date. Lockmart have provided friendly advice and expert recommendations for home security for over 50 years.
3. Ensure your alarms are up-to-date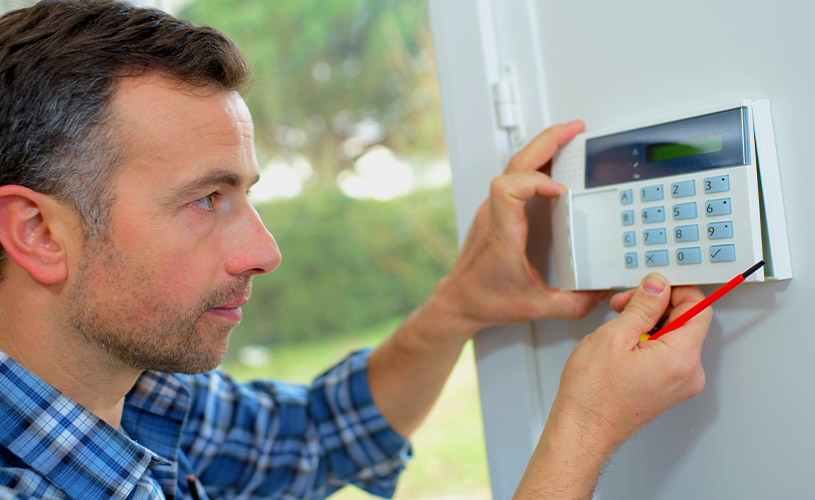 There's a reason that old cliche "it's better to be safe than sorry" is still kicking around. Alarm systems are effective and inexpensive ways to stop robberies, often before they happen.
Alarm systems provide powerful visual and audible deterrents against crime.
Industry wisdom maintains that properties with alarm systems are three times less likely to experience break-ins.
Lockmart's security alarms are top-tier systems featuring the best names in the industry. We make a conscious choice to refuse to offer low-end, 'bargain' alternatives, which sacrifice performance for price.
4. Consider installing monitoring systems
CCTV technology is more accessible and affordable than ever, with more and more Australian homeowners choosing to install surveillance cameras around their homes.
CCTV is an effective deterrent against thieves and a clever home security choice.
It gives homeowners the option to monitor people going to and from their home as well as deliveries.
Lockmart has a range of CCTV systems for both residential houses and businesses. If you have any questions about our products, or would like to chat through the options available, talk to our expert team today.
5. Get to know your neighbours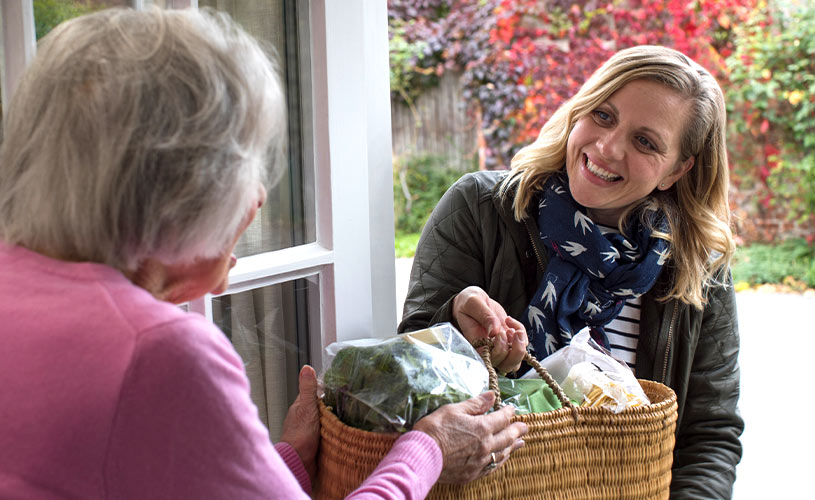 In tight-knit communities, your neighbours are some of the best allies. Living in close proximity means they can keep an eye on your property when you're not around, and you can return the favour.
Neighbours may also be interested in offering assistance when you go away for the weekend or an overseas trip.
Try asking your neighbours for help in the yard or bringing in the mail. Small requests for help can go a long way towards building trust.
In the end, it's best not to rely on the generosity of other people to keep your home secure. Get in touch with the security experts at Lockmart for a fair and balanced assessment of your home.
Talk to the experts
Lockmart have been in operation for over 50 years. We have grown alongside the home security industry, and have always been ahead of the game when it comes to innovation. We know what you hold dear, and we know just what it takes to protect it.

If you have any questions around home security, crime prevention or our products, please get in touch. We'd love to have a chat about how we can keep your home safe.

adsadsds