For the amount of security measures present our lives, cracking locks is a skill that very few possess. Locksmiths need to be available at all hours, no matter if it's for misplaced keys, or a security emergency. With this service comes extra costs, which are determined by the situation and work required.
Depending on the circumstances, you can expect to pay between $100 and $200 for hiring a residential locksmith. The final cost relies on many things, including:
Type of situation (after hours or emergency)

Time and place of residence in need

The amount of work and materials required

If you require extra security solutions
For residential locksmiths around the clock, call Lockmart on 1300 594 903. Our security experts can address your problem with speed and efficiency, no matter what the situation. 
Emergencies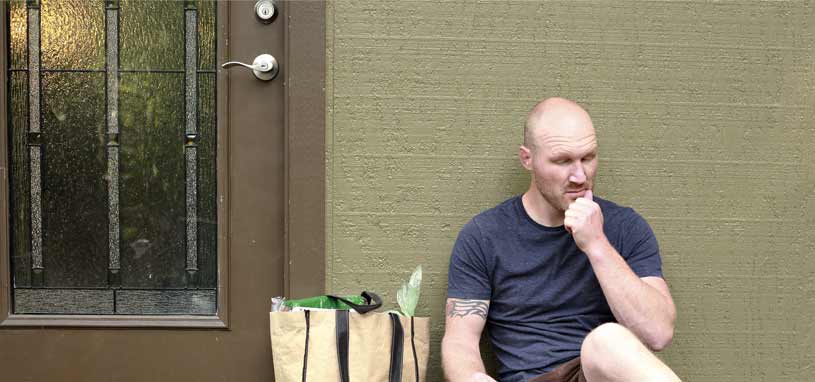 Sometimes, locks need to be broken. They jam, they fail, and they degrade over time. Emergency residential locksmithing is a vital service for homes, offering a safety net for when doors break, keys go missing, or other things go wrong.
There are several emergency residential situations that may require a locksmith:
Broken locks on doors and windows

Locking keys inside of car or home

Lost or stolen keys

Changing locks to prevent intrusion
If there is the threat of immediate danger, like a child or pet being trapped, be sure to call the emergency services before anyone else. For other less dire situations, call a qualified security expert from Lockmart on 1300 594 903. Our locksmiths are available 24 hours a day.
Setting
Distance and time are two important factors that affect the cost of hiring a residential locksmith. Lockmart locksmiths are available 24 hours a day, 7 days a week, 365 days a year to customers around Melbourne's south east.
There are many things that our locksmiths consider before beginning a job:
Homes that lie outside of our operations areas will cost more to attend.
Calling a locksmith in the middle of the night, on weekends, or on public holidays will incur a higher fee.
Safety is paramount, so pets and other hazards need to be contained before work can begin.
The only thing that might prevent a locksmith from attending you residence is extremely inclement weather and other unforeseen circumstances. Remember, if there is a life-threatening situation underway, call emergency services before you call a locksmith.
Work required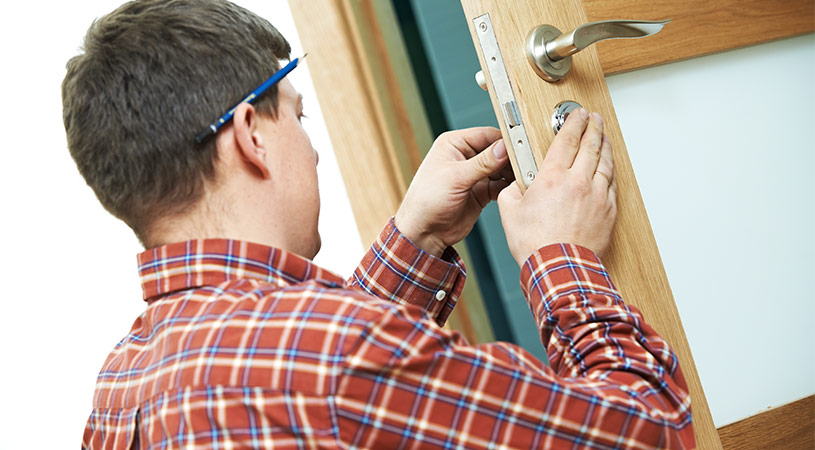 Different security jobs require different materials, methods and time frames to be completed successfully. Depending on the scope of the work and the time required, residential locksmith costs will vary greatly.
Lockmart locksmiths can perform a variety of onsite tasks:
Unlocking and opening
Lock repairs and installation
Onsite rekeying
If you're responsible for tenants using your property, you need to remain compliant with rental security measures. Lockmart's locksmiths can also check that your property meets these standards, ensuring that your tenants are safe around the clock.
Other solutions
Residential locksmithing doesn't end at misplaced keys. Depending on your requirements, your locksmith can advise and install any number of extra security measures around your property, from the robust to the high tech.
Here are some additional services offered by residential locksmiths from Lockmart:
Security solutions such as these require a significantly more work than simply opening a door or changing a lock. A qualified locksmith or security expert needs to assess your property and determine what products will suit your needs. To organise an appointment, call Lockmart on 1300 594 903.
Why Lockmart?
Lockmart was founded on principles of security, experience and innovation. With over 50 years working in the Melbourne area, we've seen it all. Our skills and methods have developed just as security methods have over the years. There's no lock that we can't crack, and no home that we can't secure. 

For unmatched security advice, with the products and expertise to match, get in touch with Lockmart , or by phone on 1300 594 903. Our friendly team can attend to your home as soon as you need us.

adsadsds