Business owners and entrepreneurs carry their fair share of responsibility. Running a business and keeping it relevant is a constant juggling act; but one area business owners can't afford to neglect is their own commercial security.
We've seen it time and time again - a business owner fails to maintain a crime-safe environment and learns the hard way. After all, it's easy to leave worn out or outdated door locks out of the quarterly budget, yet a quality hardware upgrade can save you thousands down the track.
If you're reading this with an uncomfortable feeling in your stomach because you know security at your business is not as tight as it could be, relax. It's never too late to make security a priority. In this post, we'll run through everything you need to consider when you go shopping for commercial locks.
Put commercial security at the top of your to-do list. Contact Lockmart today for a free, no-obligation consultation.
There are many types of commercial locks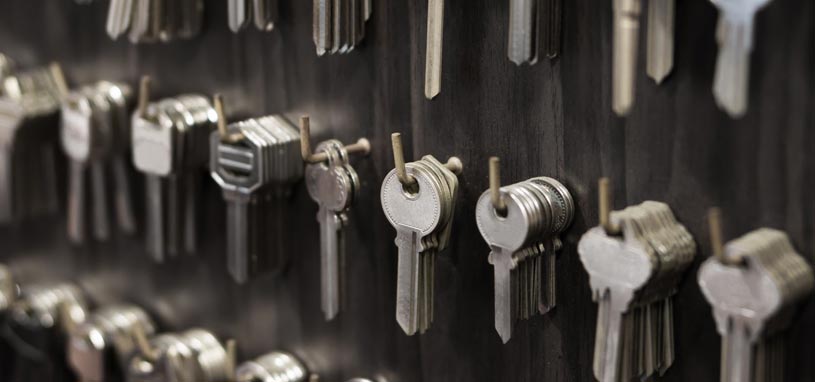 When shopping for commercial locks and hardware installations, it's important to choose the right lock to suit your business' needs.
You may find it helpful to ask yourself the following questions:
How many keys will be required?
How will you master and distribute the keys?
Are there any obvious security risks around your premises?
Does your business have different access areas for staff?
What is the overall size of your site?
There are three main types of lock systems that are used in commercial premises across Melbourne and regional Victoria. By far, the most popular kinds of locks are restricted master key systems and electronic access control systems.
| | | |
| --- | --- | --- |
| Commercial padlocks | Ideal for use in combination with cables and chains on external doors. Commercial padlocks (keyed and combination) can also be used indoors. | Best installed by a professional locksmith after a personalised security consultation |
| Wireless systems | Ideal for those who wish to control all doors from one central location. Wireless systems let you manage access rights spanning all employee areas. | Best installed by a professional locksmith after a personalised security consultation |
| Electronic locks | Ideal for those who don't want to fiddle around with keys, electronic locks use either a keypad or a card reader. Installation is simple and can be done on existing doors. Codes can be changed at any time. | Best installed by a professional locksmith after a personalised security consultation |
We've previously explored the debate on restricted master key systems vs. electronic access control and can provide you with more advice in your free consultation.
A professional locksmith should always complete installation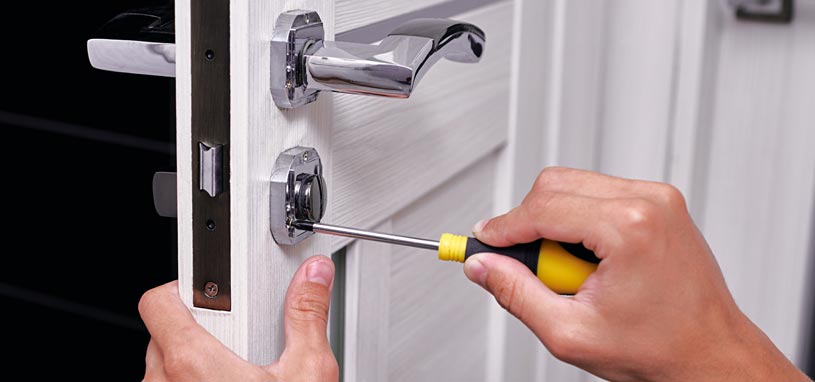 As you might have gathered from the table above, it's essential to get your new commercial locks installed by a professional locksmith after a personalised security consultation. That's because the needs of each business vary and most fully integrated, code-compliant solutions require an expert level of knowledge and experience.
Professional locksmiths can also address security issues specific to your profession and provide more relevant advice and meaningful results. If, for example, you are looking at a commercial access control system, the complexity of the system relies on the correct design and product selection to be successful.
Professional locksmiths can guide you through the steps required and reduce any fiscal or regulatory risks. They usually partner with renowned premium brands such as Lockwood and Dorma, so you are guaranteed quality with every fitting.
It's important to realise that designing and installing commercial locks is a highly specialised trade. While it may be tempting to cut corners on cost by contracting a cheap locksmith, their services may not be covered by a warranty or insurance, and their products may not be as good. Always go for a reliable locksmith with great online reviews and upfront, transparent pricing.
You can't put a price on security and convenience
At Lockmart, we specialise in tailored security solutions and provide free, no-obligation consultations to new customers. We have the industry knowledge and experience to match you with the ideal solution for your commercial property and the hard-won expertise to get your system design right from the start.

We have been providing protection and peace of mind to our customers since 1967 and are proud to offer a full range of 24/7 locksmith and commercial security solutions. From everyday lock repairs and installation to sophisticated, multi-site system design, we deliver service and security you can count on.

Commit to protecting your business today. Call 1300 594 903 or send us an online message to get your security upgrade started.

adsadsds